The Participants tab on the main program screen displays a list of participants for each service.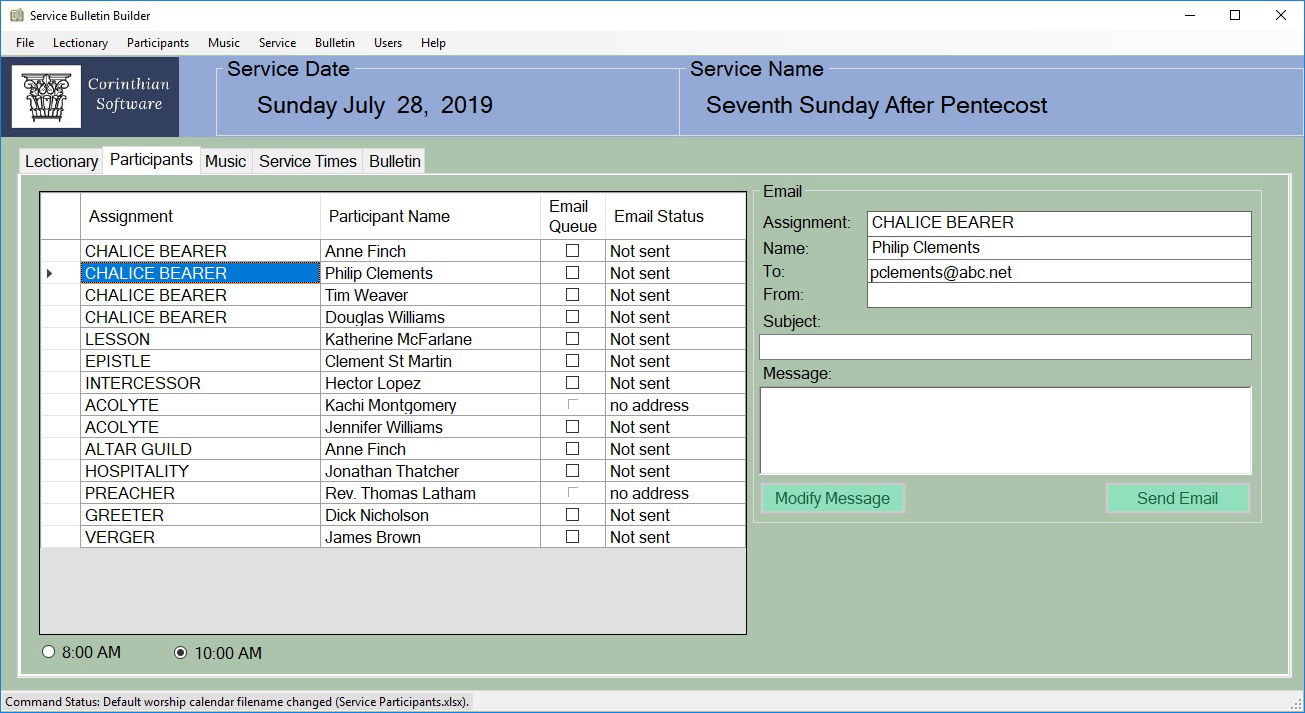 List of Participant Names
The program can insert the names of the participants in the service in the service bulletin. The list is obtained from an Excel spreadsheet.
The spreadsheet should adhere to a predefined format and contain the following information:
Service dates and times
Specify a set of participant assignments
List the participants who are responsible for each assignment.
The program automatically loads the participants for the upcoming Sunday or another Sunday if the date is changed.
Send Emails to Participants
The program can send an email reminder to each participant notfiying them of their assignment in the service. The email address of each participant is obtained from another Excel spreadsheet called the Directory.
The text of a lesson can be sent to those people who are assigned to read a lesson.
Directory
The Directory is a listing of all the people in the parish who may be assigned a role in the service. It includes their email addresses. However, it is not necessary to have an email address in order to have an assignment in the service.
Importing and Editing Email Addresses
The directory can be imported from another email program such as Gmail. It can be edited if necessary.
Personalized Emails
The directory allows more than one participant to share the same email address. This allows for individuals in families who share the same email address to be sent personalized emails.
Email Authorization
Only authorized people may send email. The program requires that authorized users log in to the email function using their normal email name and password.